Big Tex Buildings is proud to be an authorized dealer of both Derksen and Safeguard outdoor buildings. Don't be fooled by the others with inferior building materials and little to no customer service after your purchase. With Big Tex Buildings, Derksen or Safeguard, your purchase is protected.
Safeguard Metal Buildings
Safeguard is industry leading manufacturer of tubular frame buildings. Our engineering is second none and all buildings and carports are certified by engineers, and we can provide you with drawings. Along with competitive pricing and first rate customer service, our warranty is just another reason people choose Big Tex Buildings.
*20 YEAR RUST THROUGH WARRANTY ON ALL FRAMING
*10 YEAR WARRANTY ON ALL SHEETING
*1 YEAR WARRANTY ON ALL WORKMANSHIP 12 AND 14 GAUGE FRAMES
At Big Tex Buildings in Canton, we are proud to be an authorized dealer of Safeguard Metal Buildings. We recognize quality and won't accept substitutions. We will only provide first class service, first rate engineering, and competitive pricing to our customers. Come see the Safeguard difference!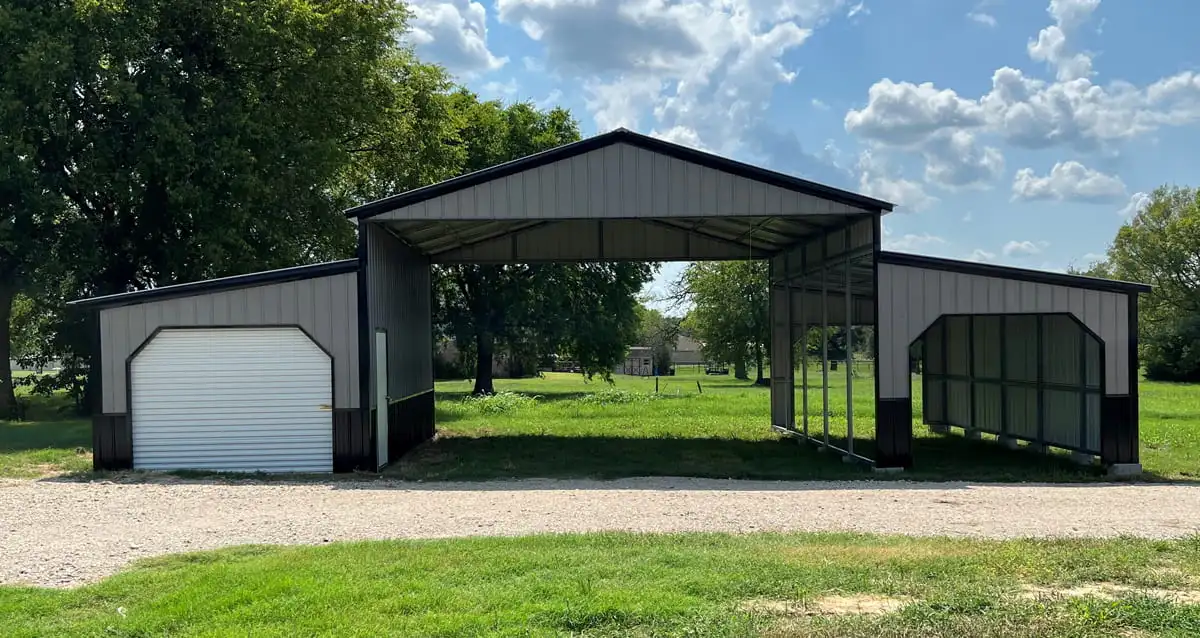 Derksen Buildings
Big Tex Buildings offers wood sheds and metal buildings by Derksen. Known for their outstanding quality and crafted after the Mennonite tradition. Derksen offers a 5-year limited warranty on materials and workmanship on our standard line of products, and a 3-year limited warranty on our Best Value line of products. At Big Tex Buildings, we value the long-standing reputation for craftsmanship and quality- delivered by Derksen. We will repair or replace any construction or material defect that does not fall within the reasonable expectation of an outside storage building. Our building materials, such as metal, shingles, treated lumber and siding, are covered by manufacturer's warranties.